We have 3 categories of rooms at Hospedaria Abrigo de Botelho i.e Deluxe Rooms, Executive Rooms and Premium Rooms.
Deluxe Rooms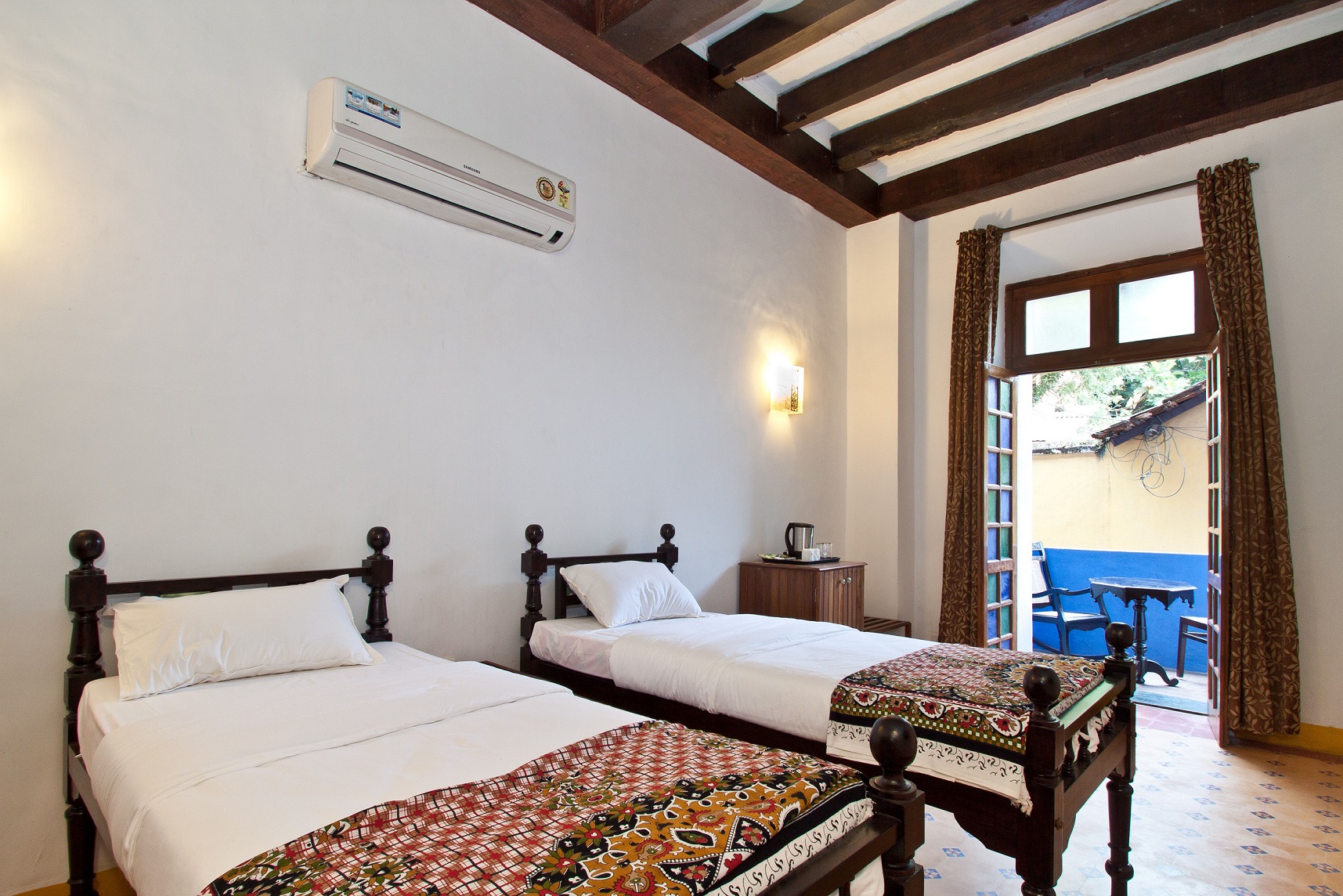 Our deluxe rooms,located on the ground floor are large spacious rooms with their own private sit-out area. In this category we offer 2 rooms having large double beds and one with twin beds.
Executive Rooms: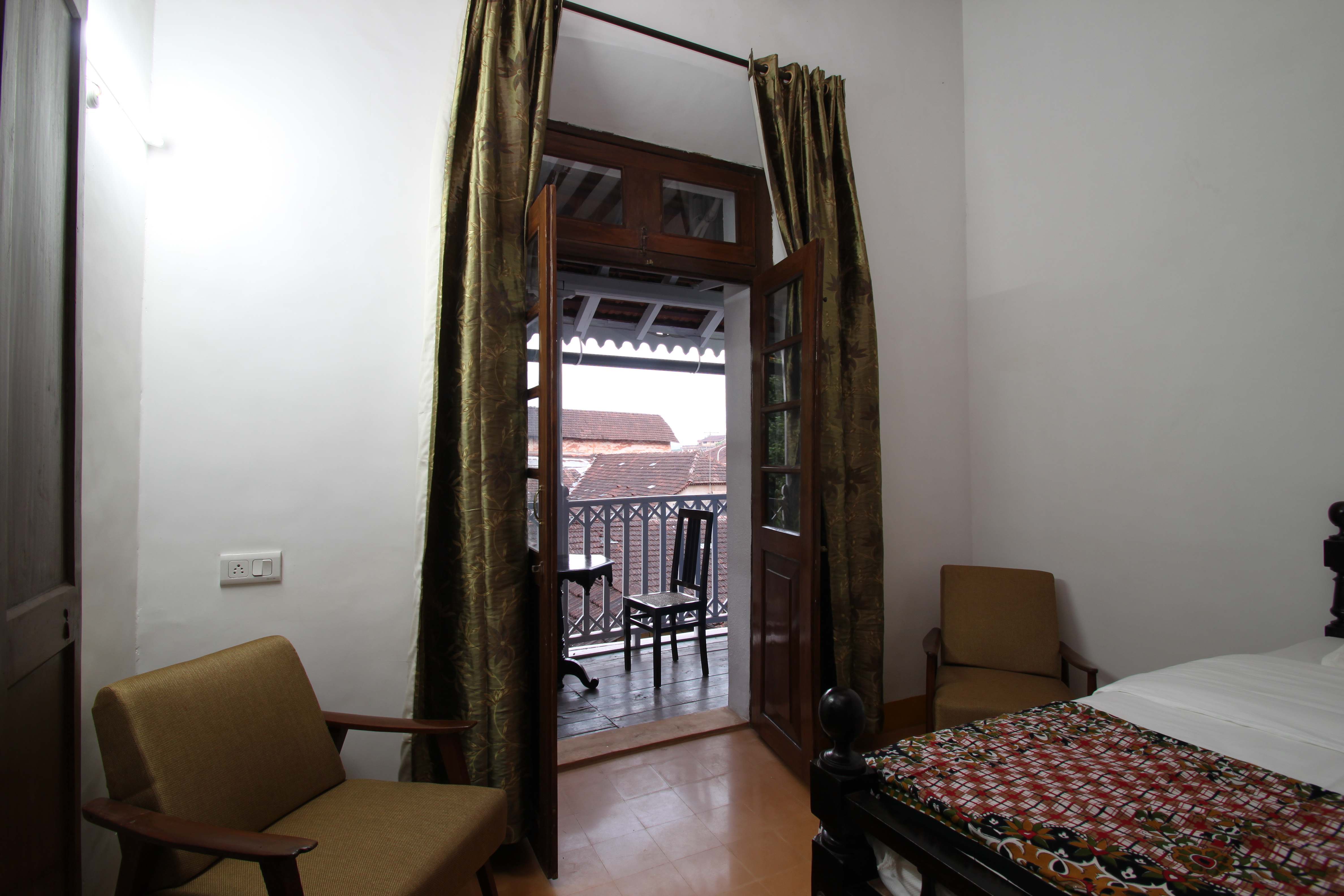 The executive rooms are located on the first floor. Enjoy a rooftop view of this heritage precinct from your own private verandah.In this category, we offer 1room having a large double bed and 2 rooms with twin beds.
Premium Rooms: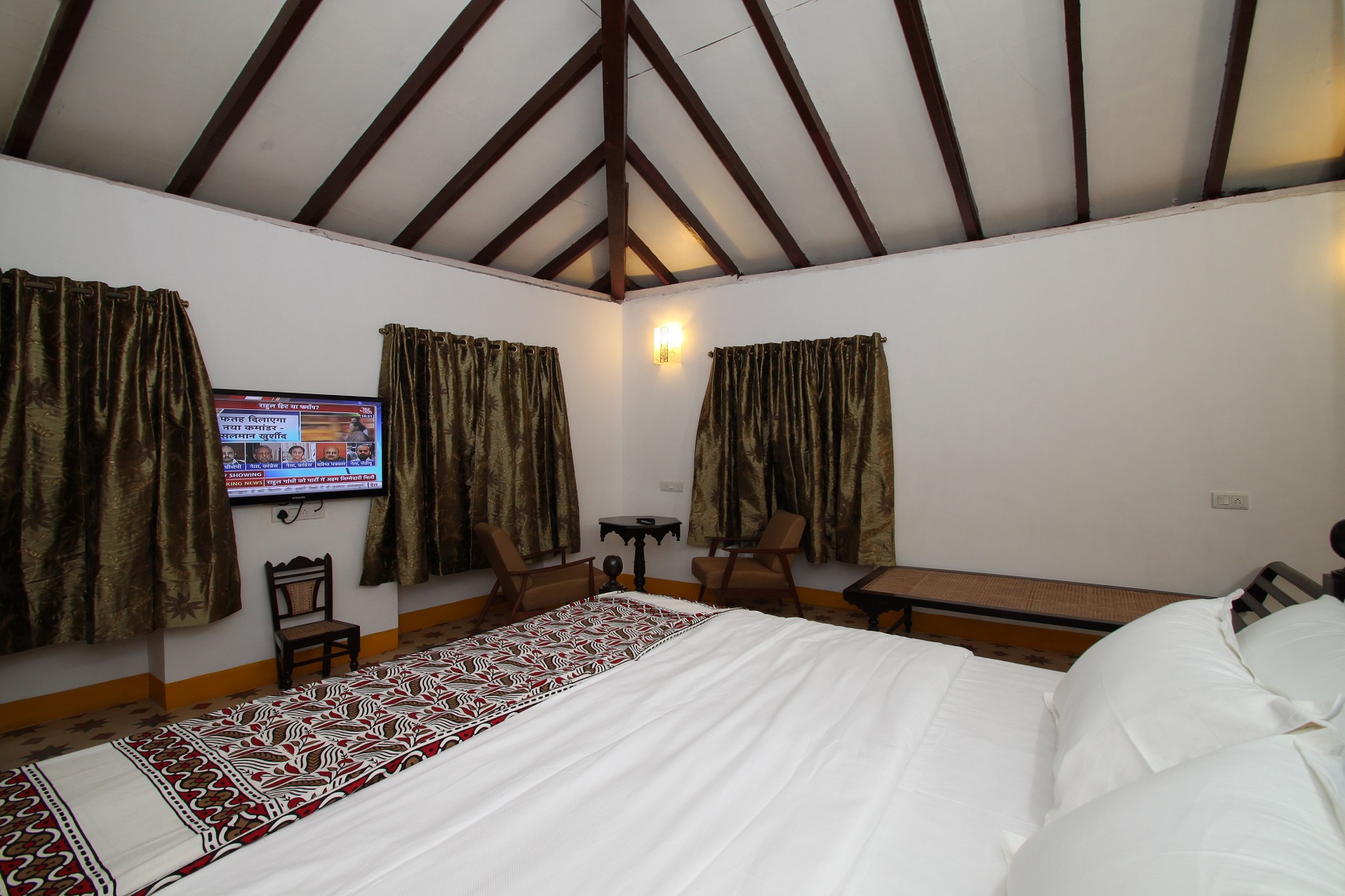 Tastefully styled in keeping with the heritage ambience, these 250 - 400-sq ft guestrooms come complete with antique furniture. It also has its own unique bird eye view of the lanes and by-lanes of the Latin quarter.Here we offer 1 room with a large double bed and a diwan which can accommodate upto 3 adults. However, this Premium double bedroom, is the only guest room without a private sit-out. The other Premium room on offer is furnished with 3 single beds.
Amenities Provided
Mini fridge

Luxurious bathrooms

Premium Toiletries

LCD TV

Individual air conditioning control

Tea/Coffee maker

Internal Telephone

Wi-fi Internet access

Ceiling fans

Garden

Mineral water

Bicycle rental

Laundry service on request

Ironing board on request